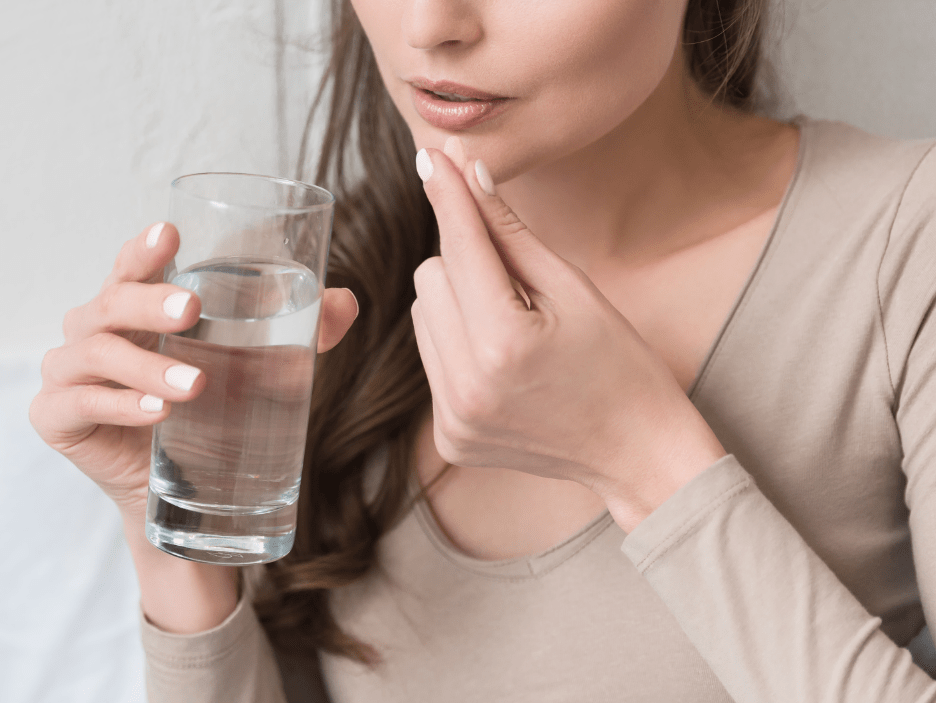 Myfembree Versus UFE?
What Is Myfembree?
Myfembree is a prescription hormonal medication that is taken daily to manage heavy menstrual bleeding associated with uterine leiomyomas (fibroids) in premenopausal women.
What Is Uterine Fibroid Embolization?
Uterine fibroid embolization (UFE) is a non-surgical outpatient procedure that blocks blood flow to fibroids without the need for medications or surgery. Uterine fibroid embolization treats heavy bleeding associated with fibroids and also shrinks fibroids that may be causing other symptoms such as pelvic pain/pressure, urinary problems, constipation, and back pain.

What Are the Main Differences in Treatments?
Myfembree is a prescription medication. UFE is a procedure. 

Myfembree needs to be taken daily. UFE is performed once. (On rare occasions, UFE may need to be repeated after a few years.)

Hospitalization is not needed to monitor Myfembree and not needed to perform UFE. 

Myfembree and UFE effectively reduce heavy bleeding from uterine fibroids.

After you stop taking Myfembree, symptoms may recur. UFE is a definitive procedure to treat fibroids. According to Pfizer, the manufacturer of Myfembree: Use of MyFembree should be limited to 24 months due to the risk of continued bone loss which may not be reversible.

Myfembree is prescribed and monitored by OBGYN physicians. UFE is performed by vascular subspecialist physicians (Vascular and Interventional Radiologists). 

Myfembree Risks:

Myfembree has an FDA black box warning that there is an increased risk of thrombotic or thromboembolic disorders including pulmonary embolism, deep vein thrombosis, stroke and myocardial infarction. The drug is also contraindicated in women who smoke and women with uncontrolled hypertension. 

Compared to placebo Myfembree is associated with higher rates of flushing, night sweats, hair loss and reduced sex drive.

UFE Riske

With UFE, it's normal to have some pain and cramping following the procedure. It is also possible to pass fibroid material or have some discharge for days/weeks after the procedure. UFE complications are rare, but usually relate to vascular access and/or contrast agent use. Major complications do occur with UFE, but these are rare events. After having UFE, most people are back to a normal routine within a few weeks

Choosing Myfembree versus UFE depends on the specifics of your medical condition as well as your preference. 
Can I talk to a Physician About My Fibroids?
One of our vascular specialists here at NVP would be more than happy to discuss your fibroid treatment options. Should UFE be a medically appropriate as well as preferred solution for your unique condition, we can schedule you for treatment at our state of the art outpatient facility. Contact us today. 
Schirf BE, Vogelzang RL, Chrisman HB. Complications of uterine fibroid embolization. Semin Intervent Radiol. 2006 Jun;23(2):143-9. doi: 10.1055/s-2006-941444. PMID: 21326757; PMCID: PMC3036365.
MYFEMBREE® (relugolix, estradiol, and norethindrone acetate) tablets, for oral use Initial U.S. Approval: 2021