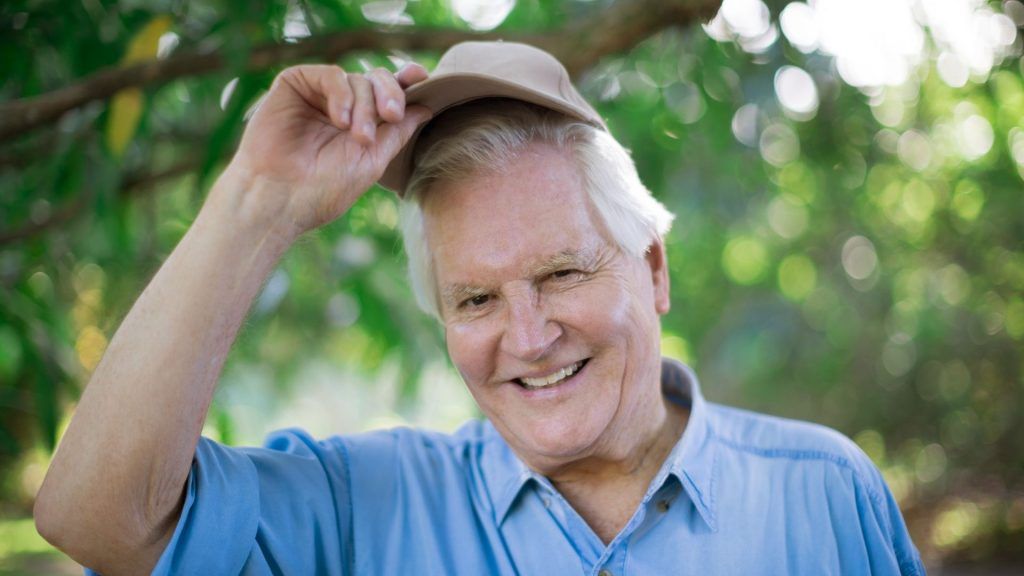 Prostate Problems
The prostate gland is a part of the male reproductive system that produces semen. As a man ages, changes occur in the structure and function of the prostate. If your prostate gets too large, it can cause a number of health issues that can be accelerated by other chronic diseases like obesity, hypertension, and diabetes mellitus.
Common Prostate Problems:
Prostatitis:                                                                                                                 
Prostatitis is a painful condition that involves inflammation of the prostate and sometimes the areas around the prostate. It typically affects men at the age of 50 years.
Causes:
Prostatitis occurs from bacterial infections and has two forms: Bacterial Prostatitis and Chronic Prostatitis.
Symptoms:
The symptoms vary depending upon the type of Prostatitis. The most common symptoms of Bacterial Prostatitis includes fever, body aches, and chills along with difficulty or pain during maturation. The symptoms of Chronic Prostatitis include pain and discomfort in the penis, belly, and lower back.
Treatment Options:
For treating Chronic Bacterial Prostatitis, antibacterial medications are used and symptomatic treatment is provided to control fever and chills. Treatment can last up to 6 months to prevent later infections. Acute Bacterial Prostatitis is also treated with antibiotics, but for a shorter period of time up to 6-8 weeks.
Benign Prostatic Hyperplasia:

Benign Prostatic Hyperplasia (BPH) is a common condition as men get older. By age 60, 50% of men can have signs of BPH. An enlarged prostate gland can block the flow of urine out of the bladder and cause urinary tract or kidney problems. 
Causes:
Although the cause of BPH is unknown, changes in male sex hormones that come with aging may be a major factor. Other factors can include your family history with BPH, diabetes, and obesity.
Symptoms:
Symptoms of BPH include a weak urine stream, blood in urine, dribbling at the end of urination, fever, chills, body aches pain or discomfort in the penis, pain while urinating or after ejaculation, increased urgency to urinate, incomplete bladder emptying, urinating eight or more times a day,  and abnormal color or smell of urine.
Treatment Options:
There are several ways to treat BPH, including medications, minimally invasive therapies and surgery. Information such as your symptoms, the size of your prostate, and other health conditions you might have can help you and your doctor chose the right treatment for you.
Prostatic Artery Embolization (PAE)

is a minimally invasive treatment that helps improve symptoms caused by a Benign Prostatic Hyperplasia (BPH). PAE is a safe procedure that comes with little to no risk or unwanted side effects

. It also has a high success rate with

90% of men experience relief within the first year of treatment.

Prostatectomy is the partial or complete removal of the prostate.

It is performed to treat Benign Prostatic Hyperplasia by making a surgical incision and removing the prostate gland (or part of it).

This procedure requires a blood transfusion and hospitalization for a short period of time after. The side effects of prostatectomy are an inability to control urine and erectile dysfunction. These side effects can also occur with other forms of prostate cancer treatment. The success rate is high with 82% of men free of recurrence at 15 years after having a prostatectomy.

Transurethral Resection of the Prostate (TURP) requires no incisions. The surgeon inserts a cutting instrument called a resectoscope into the end of the penis and through the urethra to reach the prostate. The inner part of the prostate is removed using this cutting instrument. Unwanted side effects from this surgical procedure can include loss of sexual function, retrograde ejaculation, and ureteral stricture, and can be permanent.
Other surgical procedures options include:

Transurethral Incision of the Prostate (TUIP), Transurethral Microwave Thermotherapy (TUMT), Transurethral Needle Ablation (TUNA), and Holmium Laser Enucleation of the Prostate (HoLEP). Procedures such as TUIP, TUMT, TUNA, and HoLEP cut or destroys the prostate gland by using microwave, radio waves or laser, depending on the procedures. 

Other methods include lifestyle changes such as avoiding coffee or tea, restricting fluid intake at night, and taking medicines that stop prostate enlargement. .

Prostate Cancer:
Cancer starts when cells in the body begin to grow out of control. Cells in nearly any part of the body can become cancer cells, and can then spread to other areas of the body. Prostate Cancer is one of the most prevalent types of cancer today. Prostate cancer begins when cells in the prostate gland start to grow out of control. The prostate is a gland found only in males and makes some of the fluid that is part of semen.
Causes:
The most common causes of Prostate Cancer include age and a high-fat diet. Fats stimulate increased production of testosterone and other hormones, and testosterone acts to speed the growth of Prostate Cancer. High testosterone levels may stimulate dormant Prostate Cancer cells into activity. Other factors include family history of prostate cancer and your ethnicity.
Symptoms:
The symptoms of Prostate Cancer are difficulty in micturition, weight changes, blood in urine, blood in semen, bone pain, and erectile dysfunction.
Diagnosis:
The diagnosis of Prostate Cancer is confirmed by several sources including physical examination, blood tests (PSA- prostate-specific antigen level), urine analysis, semen analysis, pelvic ultrasound, and prostate biopsy.
Treatment Options:
The treatment options for Prostate Cancer include chemotherapy and radiation treatment. Chemotherapy is a type of treatment that uses a type of cancer drug. The most common Chemotherapy drug for prostate cancer is Docetaxel (Taxotere), which is usually given with prednisone. Radiation Treatment is a therapy using ionizing radiation. Radiation works by making small breaks in the DNA inside cells.
Some problems like prostatitis and prostate cancer can be postponed or even avoided by adopting a healthy lifestyle, regular physical activity, and maintaining a healthy body weight.
To maintain your prostate health, please Contact Us to schedule an appointment with one of our experts.
References:
AskMayoExpert. Prostate cancer (adult). Mayo Clinic; 2018.
Niederhuber JE, et al., eds. Prostate cancer. In: Abeloff's Clinical Oncology. 6th ed. Elsevier; 2020. https://www.clinicalkey.com. Accessed May 29, 2020.
Partin AW, et al., eds. In: Campbell-Walsh-Wein Urology. 12th ed. Elsevier; 2021.
https://www.clinicalkey.com. Accessed May 29, 2020.
AskMayoExpert. Prostate biopsy (adult). Mayo Clinic; 2019.
Prostate cancer. National Comprehensive Cancer Network.
https://www.nccn.org/professionals/physician_gls/default.aspx. Accessed May 29, 2020.
AskMayoExpert. Radical prostatectomy (adult). Mayo Clinic; 2019.